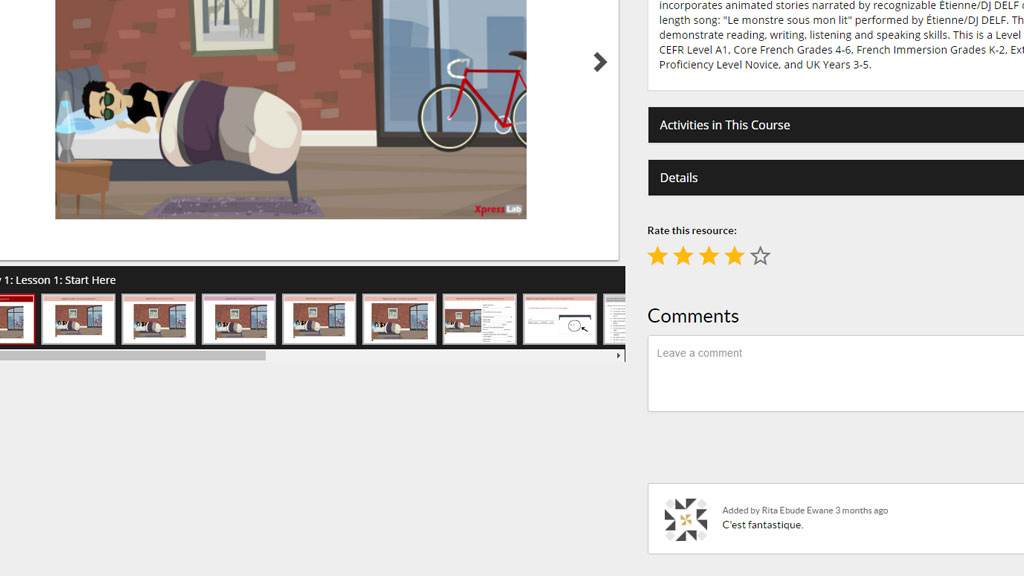 Last fall, we put a spotlight on the new features and functionalities in store for XpressLab's Library engine. Since then, we've been working hard to develop key enhancements that will make it easier for teachers to locate, share and interact with course content and assessments at their school, within their school board, and among education professionals across the country and beyond.
By improving upload and sharing workflows, teachers will soon find it easier to add activity content from the Library, directly within their personal courses.
Updated design features and tools such as: straightforward indexing of resources for better storage and sorting, intuitive search filters to make locating the best content easier, and a visual overhaul for more efficient Library interactions, are all in the final development stages and are slated for release to XpressLab users by the summer of 2015.
The latest additions to the XpressLab Library aim at revolutionizing the way education professionals interact with one another by truly supporting the sharing of resources, knowledge and expertise in 21st century learning strategies.
New social features in the XpressLab Library include:
Detailed Resource Previews: Selecting a Library resource tile will now open a detailed page offering helpful insights into the resource type, subject area, and recommended grade level. as well as the contributor's description of their resource. These at-a-glance details help teachers quickly and effectively determine the suitability of a resource for their own personal course requirements and curriculum needs.
Interactive Previews: Before downloading a resource from the Library or importing the resource directly to their personal course, teachers can interact with the resource preview for a hands-on look at what a specific activity or test has to offer.
Rating and Commenting: Teachers and education professionals are able to rate resource items using the popular 5-star rating system. Each resource's rating is prominently displayed in the Resource Details page, providing users with the ability to share their experience on the effectiveness on various items shared in the global XpressLab Library. In addition, users can now offer helpful, contextual feedback on shared resource items by providing comments within the comment thread. Users can add their own feedback as well as view comments and feedback from other users within the XpressLab Library.
By adding interactive and social features to the XpressLab Library, our goal is to help to create a community of educational professionals seeking to enhance 21st century and blended learning within classrooms across Canada and around the world.
Offering helpful feedback and opening up the discussion to teachers at individual schools, within school boards, and across the world, we are able to work together in achieving new standards for education and learning among our technologically empowered students.
What features would you like to see added to XpressLab's resource Library? How can we make it easier for you to share your resources within your school and beyond? Share your feedback, questions and comments by emailing us directly at hello@xpresslab.com.
---