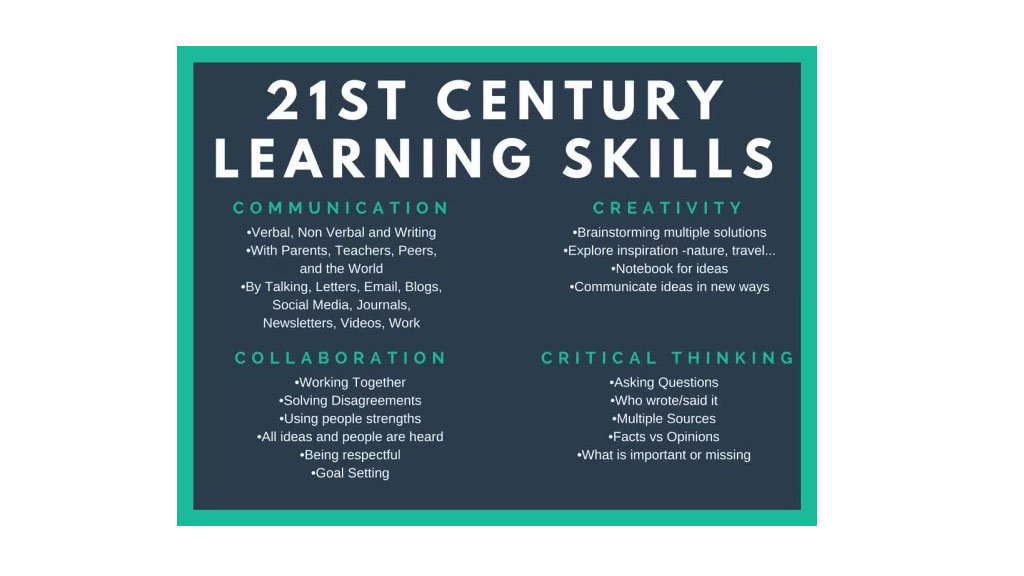 The term "blended learning" is slowly becoming ubiquitous within the education industry, but what exactly does this term mean and how are schools incorporating new approaches to 21st century learning?
In the article below, we break down the essence of the blended learning model and offer a more in-depth explanation of the most popular blending learning approaches.
The blended learning model is a more student-centric approach to education, in which students are offered more in-control over their learning experience.
At the root of each blended learning model is the online delivery of content, in which the traditional face-to-face classroom setting is combined with computer-mediated activities that allow students to become fully immersed with the course curriculum.
Increasing educational technology, easy-to-use software and a wide variety of mobile and digital platforms are making blended learning models more accessible than ever before. In fact, many teachers and students are already integrating digital content as a part of their traditional classroom instruction through the use of email, blogs, video, discussion boards, learning management software, and computer-based activities, presentations and assessments.
By integrating digital technology as a supplement to in-class instruction, educators are effectively increasing students technology skills, creating a more creative learning experience and inviting students to connect with concepts at a deeper, more contextual level. Students gain control over the pace of their learning, while feeling much more empowered to experiment with course content using their own creativity, personal experience, and individual strengths.
Applying Blended Learning Models to Your Classroom
The following blended learning models are currently in use in classrooms across Canada and aboard. With each approach, technology is used to supplement or replace activities.
1. Flipped Classroom Model
In the Flipped Classroom model, students within a particular subject or course (i.e. French) rotate on a fixed schedule between face-to-face teacher-guided practices or projects during regular class hours and online delivery of content, activities, and/or instruction from a remote location (i.e. a home computer) outside of the classroom and school hours.
Course content and course instruction are delivered using online platforms, which the student can accessible remotely (i.e. independently and outside of the classroom). The use of video and audio elements differentiates the Flipped Classroom model.
XpressLab's In summary, the Flipped Classroom model:
Incorporates remote online platforms for the delivery and completion of content, guided practices and/or projects
Is conducted on a fixed schedule
Applies to a specific subject or course
---
2. Flex Model
In the flex model, the Internet is utilized in the delivery of content and instruction. As a result, students move on an individually customized schedule.
Learning modalities are incorporated to guide the student through the course curriculum, while a teacher-of-record is present on campus to provide in-person support on a flexible, adaptive, and as-needed basis. Small-group instruction, online discussion forums, group projects, and individual tutoring are all hallmarks of this approach.
XpressLab's In summary, the Flex Model:
Takes place primarily online via the Internet (Note: students may be access this online content and course delivery remotely or within the school campus)
Provides face-to-face support on a flexible, adaptive as as-needed basis using small group instruction, group projects, and individual tutoring
Uses real-time data collected digitally to help the teacher-of-record target interventions and/or supplements for course modalities
---
3. Self-Blend Model
In the self-blend model, students select to take one or more courses entirely online either at the school campus or off-site (i.e. at home).
Unlike full-time online learning, this model includes multiple courses and/or subjects, inviting students to self-blend some individual online courses while still taking other courses in the traditional classroom setting. In most cases, the online course is either supplements or part of credit recovery.
XpressLab's In summary, the Self-Blend Model:
Students select from traditional and online courses and/or subjects
Includes multiple courses and/or subjects
Online courses are often supplemental or part of cred recovery
---
4. Enriched Virtual Model
In contrast to the Self-Blend model, the Enriched Virtual model involves a school-wide experience. Within each course, students divide their time between in-classroom instruction and the delivery of online content and instruction, accessed remotely.
Unlike the Flipped Classroom model, students in the Enriched Virtual model rarely attend class on-campus every weekday. In addition, the Enriched Virtual model is a school-wide experience as opposed to a course-by-course program as with the Self-Blend model.
XpressLab's In summary, the Enriched Virtual Model:
Offers primary remote-access online courses
Provides students with a flexible schedule and limited in-school experiences
Is a school-wide experience as opposed to a course-by-course program.
---
Getting Started
The following suggestions are a great way to begin the process of integrated blended learning models within your school.
Start Small: Begin with one subject or unit.
Choose Wisely: Choose the most appropriate model for your school and/or course's needs, goals and objectives.
Provide Adequate Professional Development: Ensure that the teaching staff received the appropriate education on the software to be used in course delivery. Incorporate professional development workshops routinely to ensure that all staff is informed and well-trained.
Train Students: Ensure that students receive adequate training on processes and expectations
Evaluate Results: Continuosly review data, student performance metrics, and parental responses.
Extending your blended learning models is made possible by the seamless integration of effective education software platforms.
The XpressLab platform empowers both teachers and students to embrace 21st century and blended learning within today's modern classroom.
Our unique digital language assessment, course authoring and course delivery platform uses multimedia tools and interactive activities designed by pedagogy specialists to make learning more interactive and ultimately, more fun. We make it easy to create interactive, digital activities and assessments that specifically target listening comprehension and speaking skills, using sounds, images and text to build language fluency.
Be sure to Like us on Facebook and Follow us on Twitter to join in on the conversation!
---