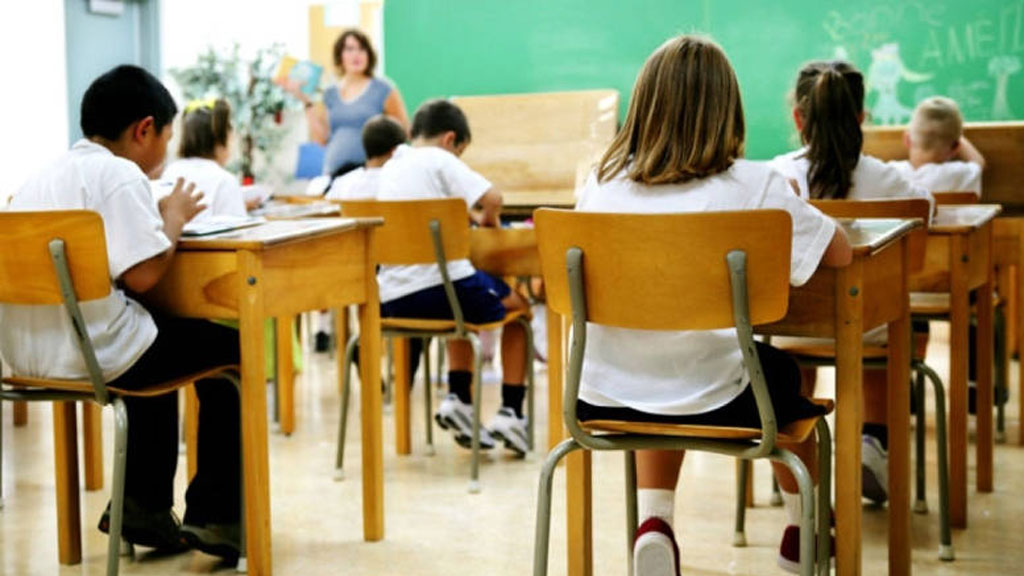 Working with special needs students is a great opportunity to hone your teaching skills, as well as a chance to positively impact a student's life for years to come. Listening to your student, understanding their unique needs, providing dedicated support and displaying a genuine concern for their success, has the potential to help your student exceed all preconceived expectations that may have denied the student their full capabilities in the past.
Creating an inclusive classroom requires teachers to make adjustments in the classroom environment, curriculum planning, and assessments. Incorporating web-based solutions, such as the XpressLab course authoring and assessment platform, can help you accommodate and challenge each member of the class.
It's important to remember that students with special needs are not students who are unable to learn, but rather, are students that need differentiated instruction that is tailored to their distinctive learning abilities.
Here are some basic strategies to help you create an inclusive classroom that effectively supports students with special needs:
1. Provide oral instruction for students with reading disabilities
Present tests and reading materials in an oral format so that assessments are not exclusively influenced by lack of reading ability. Add audio playback, voice recordings, and video to testing environments, courseware, and presentations as a way to include more oral instructions for students. Adding oral instructions to your courseware is as easy as clicking a button in the XpressLab platform. Here's a look at how to add audio playback, voice recordings, and video in XpressLab:
When creating an activity, assessment, or presentation, simply click the Insert a Recorder button to add an audio clip. Similarly, the Add a Video Clip, button will insert a video recording directly into the activity.
Click Record, and speak into the microphone attached to your computer. Alternatively, you can select the Upload File button to upload a saved audio file right into your activity, assessment, or presentation.
You can also add a Recording to allow students to record their oral responses to questions.
---
2. Provide learning students with frequent progress checks
Making sure your special needs students, as well as all entire class, know how well they are progressing toward an individual or class goal, is an extremely powerful way to keep students motivated and focused. XpressLab's built in Scoring and Reporting engines automatically processes data and provide a score for test items such and manual review flows for essay and audio recording responses. As a result, the turnaround time on marking is significantly reduced, allowing teachers to stay on top of student progress and allow for frequent progress reports. You can use XpressLab to streamline your workload and provide frequent progress check by:
Offering built-in evaluation and feedback components to give contextual feedback on student performance.
Reviewing Course Reports for an at-a-glance, real-time look at each student's activity/assessment grade as well as a detailed activity log displaying all actions performed by a student (including login, test views, saved tests, submissions, etc.).
Utilizing Auto Marking and setting grade values for each question, to eliminate manual marking.
---
3. Give immediate feedback and specific praise
Ensure that your special needs students are able to quickly see the relationship between what was taught and what was learned. Also, be specific with praising comments and ensure that they link the activity directly with the recognition. This works to maintain motivation and decrease feelings of frustration, anxiety, or inadequacy, which are detrimental to success.
Student Journal activities and Group Discussion forums are both built-in to the XpressLab platform, and offer a great way for teachers to interact with students one-on-one or collectively as a group.
Discussion Forums in XpressLab are attached to Student Journal activities and are similar to text discussion forums, except that the postings are oral.
Discussions provide a private space for teacher mentoring as well as an opportunity to provide immediate feedback and praise.
Provides a saved record of conversations and feedback collected over time.
---
4. Plan to repeat instructions or offer information in written, verbal, and pictorial format
It is vital to ensure special needs students utilize as many of their sensory modalities as possible. Providing pictorial or written directions is imperative for students with hearing impairments, while including audio recordings and video is especially helpful for students with varying degrees of visual impairment.
Creating a multi-sensory learning environment, overall, ensures that all students are able to grasp concepts deeper, as they become immersed in their learning environment. Ultimately, providing a variety of multi-sensory experiences for students, allows students to capitalize on their other, stronger, learning modalities. XpressLab includes both Teacher Presentations and Student Presentations, which are created in a slide-based environment, similar to creating a PowerPoint. Using web-based tools found in user-friendly interfaces, teachers can create their courseware and assessments, while students can submit their responses and design presentations. Using the Student Presentations activity in XpressLab, students can:
Create slides with voice recordings, text, pictures, shapes, and video.
Post oral comments in a discussion forum in each student's presentation.
Engage with course material and assignments using their strongest learning modalities.
Become immersed in topics, themes, and learning objectives.
---
5. Encourage cooperative learning activities when possible
Invite students of varying abilities to work together on a specific project or toward a common goal. To accommodate students with special needs, while also creating an inclusive learning environment, pair students together either one-on-one or in groups to create an atmosphere of "community of learners". Encouraging collaboration is a key strength of the XpressLab platform. Here are some examples of group activities in XpressLab:
Encouraging students to work in a group as they co-create a Student Presentation.
Create a Class Discussion activity and encourage group discussions in the Discussion forum. Award bonus marks for positive discussions that engage all students.
Assign students to work in groups as they complete a test or assessment together. XpressLab supports the use of multiple student accounts and microphones during a test.
---
Using web-based tools an a fully integrated course authoring and assessment platform, like XpressLab, offers teachers a wide variety of tools and techniques that help to support all students. By incorporating audio recordings and playback, video clips, shapes, images, and text, students are able to utilize their strongest learning modalities. In this way, teachers are empowering their students, encouraging deeper connections with core concepts and learning objectives, boost student confidence, and creating an inclusive community of learners.
Remembering that all students are capable of learning, and that all students deserve to be supported and reminded of their strengths, is how dedicated teachers truly impact the lives of their students beyond the classroom.
To find out more about the XpressLab platform, and how XpressLab can help students with specific learning disabilities or special needs, please contact us at hello@xpresslab.com.
What strategies and techniques do you currently have in place in your classroom to respond to students with special needs? What do you find is the best way to accommodate students and create an inclusive environment? We'd love to hear from you! Share you thoughts, ideas, and feedback with us on Facebook, Twitter, and LinkedIn.
---