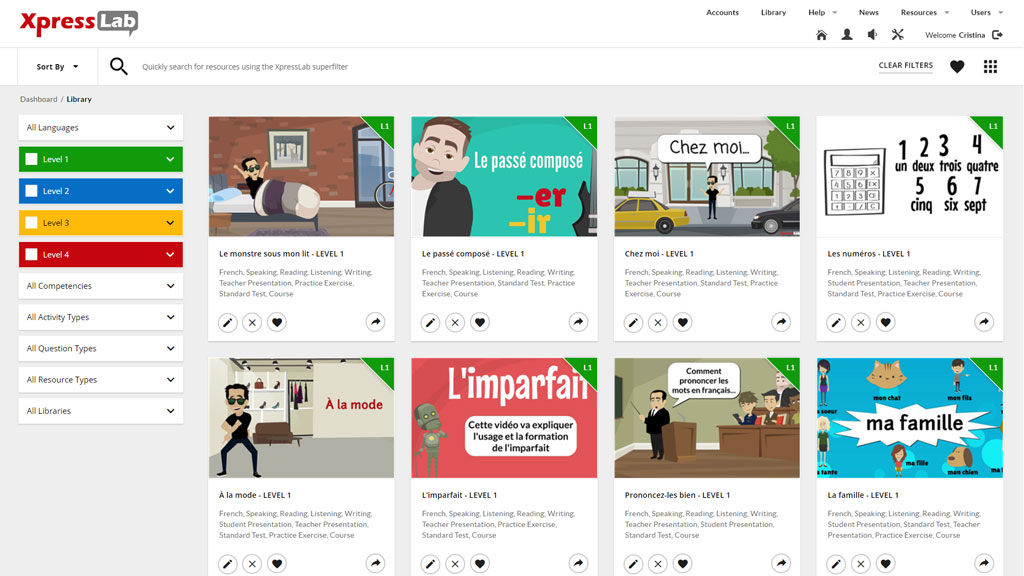 Earlier this year, we announced our partnership with French educational performer Étienne/DJ DELF (Steven Langlois) and The French Playground. Now, we're excited to announce the official release of our premium French language learning content, developed by French teachers, for French teachers.
Our premium content includes twenty complete French language learning courses, each containing dozens of interactive activities and tests. Each course follows CEFR standards A1 through B2, as well as adhering to Canadian Core French, French Immersion and Extended French curriculum objectives, USA French and USA ACTFL Proficiency Level mandates, and UK Years 3 to 13 guidelines.
In order to make finding and using premium content easier and more effective, we've updated the XpressLab Library with powerful new search functionality.
Search through our premium content based on Level, Competencies targeted, Activity Types, Question Types, Resources, and more.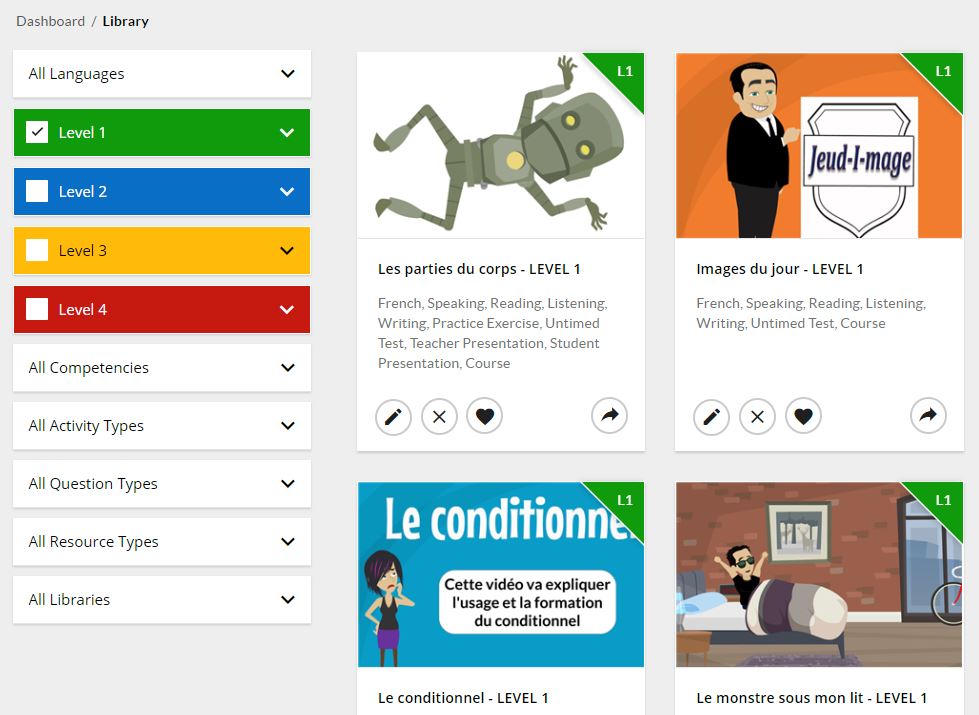 Previewing a course in the Library allows you to see the resource overview description, course activities, and resource details – such as targeted learning Levels, Activity Types, and Question Types.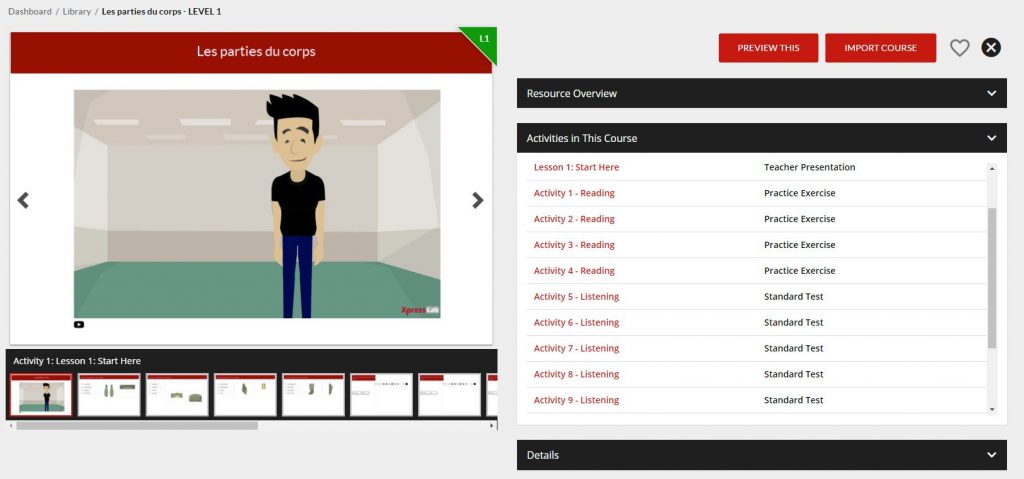 When you're ready to import, simply select the Import Course button. Then, enroll your students, and begin assigning activities!
To access this premium content, login to your XpressLab Teacher Account. Click the Library link at the top of your screen, and start using targeted keywords or filters to refine your search!
Premium content courses are offered by Level. This provides a wide range of comprehensive learning resources, while also providing flexibility. Once imported, courses, activities and tests can be edited and modified to best suit the needs of your students.
Not sure which Level is right for you?
Here's a quick reference chart to help you choose the right Level for your students: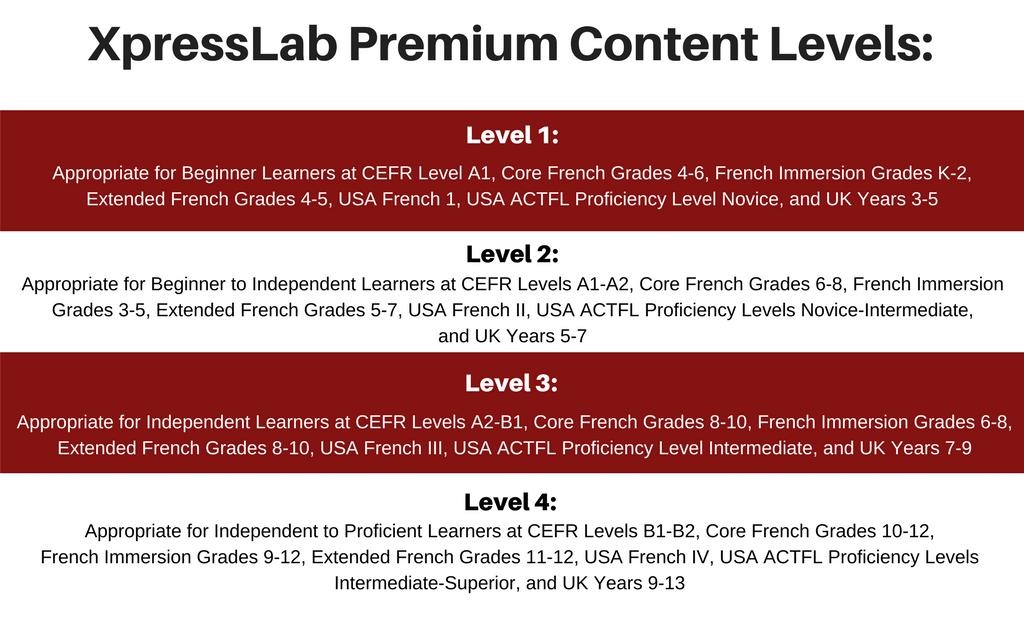 Ready to get started? Check out our premium content first hand by logging in to XpressLab at: app.xpresslab.com
Still need an XpressLab account? Get started with a no-obligations Free Trial, or Request a Demo and speak with our dedicated Education Software Consultant today!
---