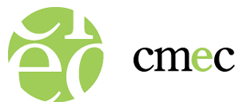 Background
Founded in 1967 by ministers of education, the Council of Ministers of Education, Canada (CMEC) provides leadership in education at the pan-Canadian and international levels. All 13 provinces and territories are members of this intergovernmental body. CMEC also contributes to the exercise of the exclusive jurisdiction of provinces and territories over education.
One of the committees of CMEC is the Registrars for Teacher Certification, Canada, which consists of registrars for teacher certification for each province or territory. The committee is particularly interested in teacher-mobility issues.
The Challenge
Teacher certification registrars across Canada use different mechanisms to assess the language competencies of candidates for teacher certification. However, these are not specific to the needs of the teaching profession.
For example, the tools most commonly used to assess English-language competencies are the Test of English as a Foreign Language (TOEFL) and the International English Language Testing System (IELTS). None of these tests assess language skills specific to teachers.
Furthermore, there has been evidence of discrepancies between the results obtained by candidates who took these tests both in Canada and in their country of origin. Some candidates also reported that one test was more difficult than the other, even though they were supposed to measure proficiency in the same language.
These issues are particularly concerning because the number of internationally-trained candidates for teacher certification has been increasing.
CMEC expects to test more than 5,000 people annually.
And so, CMEC concluded that they needed a web-based language assessment tool tailored to the teaching profession, and one that would set a uniform benchmark for all registrars.
The tool needed to ensure that the applicants possess the language competencies required for teaching in English-first-language and French-first-language, in both majority and minority language contexts.
It would help registrars screen applicants and determine who meet the language requirements for teacher certification.
In turn, the tool would help internationally-educated teachers to integrate into the Canadian labour market.
"Occupation specific tools will alleviate concerns that general language assessment tools currently used in Canada cannot provide a consistent snapshot of a candidate's ability," explained Daniel Buteau, CMEC coordinator.
The Solution
With funding from the Human Resources and Development Canada (HRDC), CMEC commissioned Wired Solutions to create a web-based language assessment tool for the teaching profession.
Wired Solutions developed the tool using XpressLab, the cloud-based software for improved teaching and testing.
To ensure that objectives were met for each stakeholder, Wired Solutions worked closely with CMEC team leaders and the Language Competency subcommittee. Beta testing took place across Canada. The Wired Solutions team traveled to each Canadian province and territory to gather feedback from recently certified teachers. The involvement of and feedback from all major stakeholders resulted in a final solution that met the needs of all user groups.
Results
The Online Language Assessment tool, powered by XpressLab, fully meets the requirements of CMEC and its stakeholders.
Using XpressLab's built-in tools, the platform measures language proficiencies specific to the teaching profession. The questions and response prompts all refer to situations in the daily life of a teacher in the classroom and around school. For example, one audio prompt is a voice mail from a parent. Another is a conversation of students in the playground during recess. Other test stimuli involve scenarios with the principal, co-teachers, and so on.
The Online Language Assessment tool also provides the features CMEC was looking for:
Testing-centre registration
Role-based access level control and user management
Payment processing so candidates can pay for the test online
Scheduling
Testing
Scoring
Repeat Testing
Analysis
Reporting
Archiving and backup of data
Interactive testing stimuli and the ability to store audio files and assessment results in a fully secure database ensure that the required proficiency metrics are captured and retained.
In addition, the system permits testing in multiple centres operating in different locations in different time zones. Each testing centre, in turn, has the capacity to accommodate multiple testing stations.