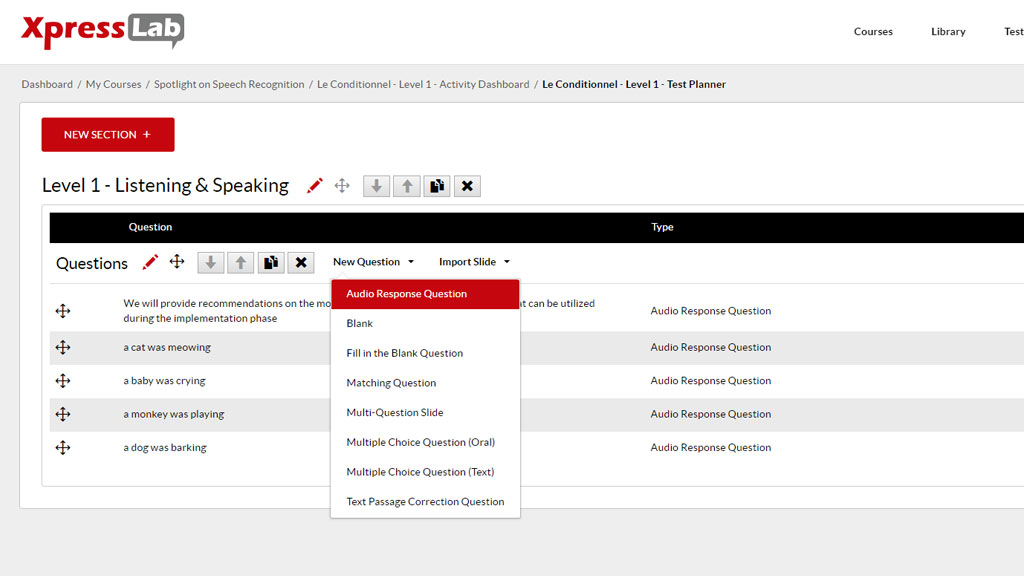 XpressLab includes six built-in Activity Types: Oral Discussions, Student Journals, Student Presentations, Teacher Presentations, Practice Exercises, and Standard Tests.
Each Activity Type has its own unique configurable settings and built-in, templated Question Types. Selecting one of these built-in Activity Types and customizing the configurable settings, allows teachers to quickly begin creating custom language learning activities and tests.
The Question Types found within each XpressLab Activity are designed to engage students through interactivity, while also targeting reading, writing, listening comprehension, and speaking skills to accurately measure language proficiency.
Want to learn more about our built-in Activity Types? Check out the details below.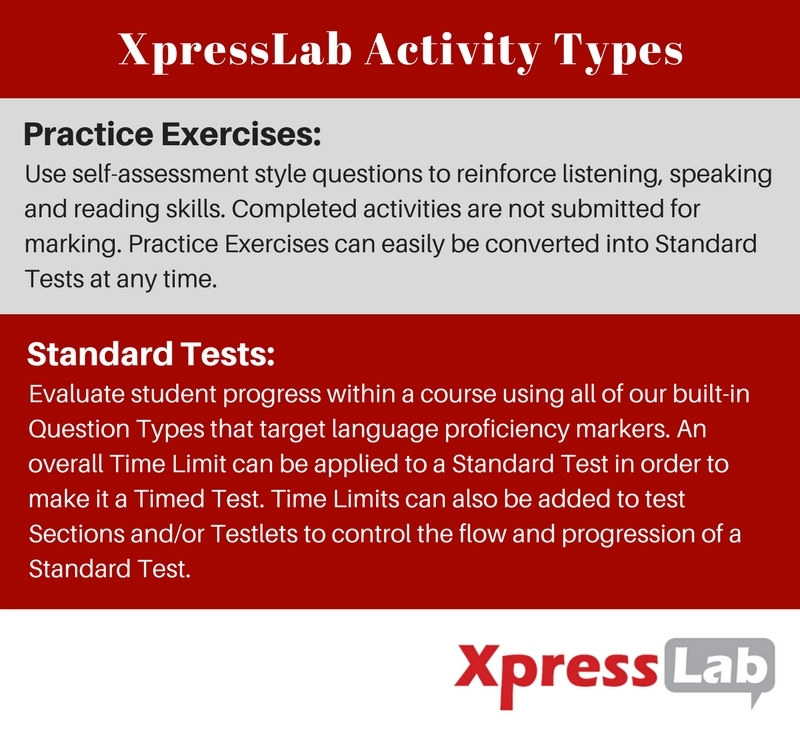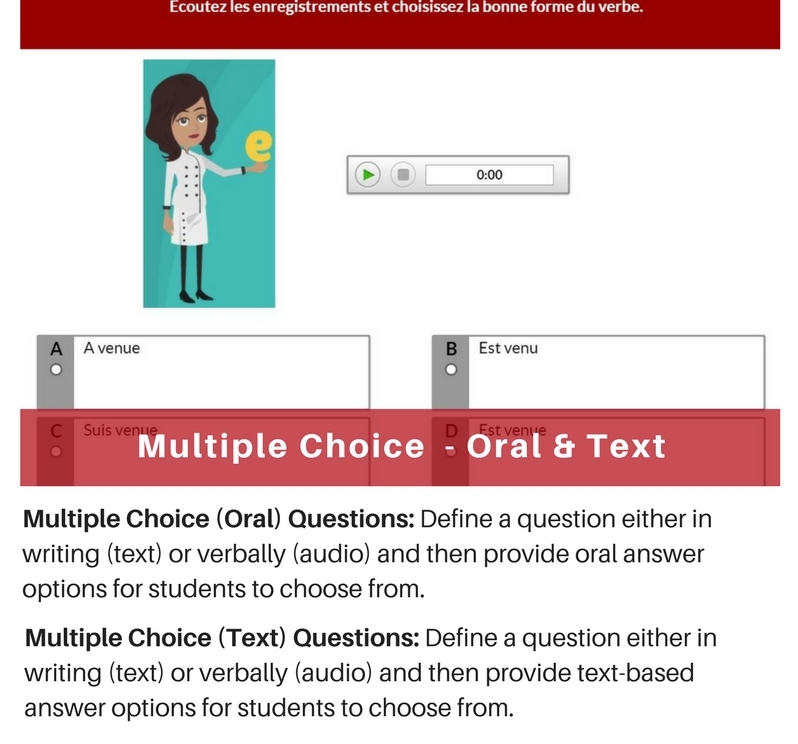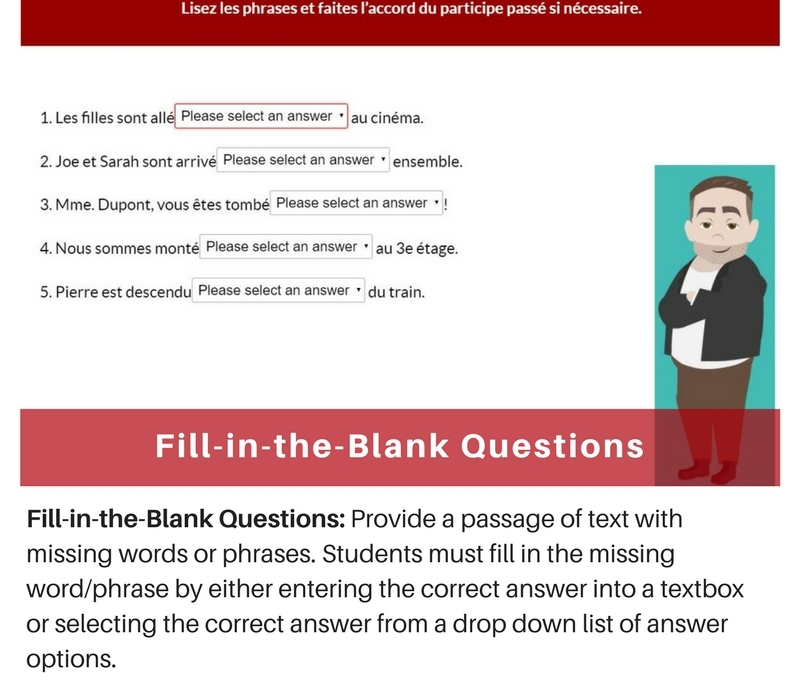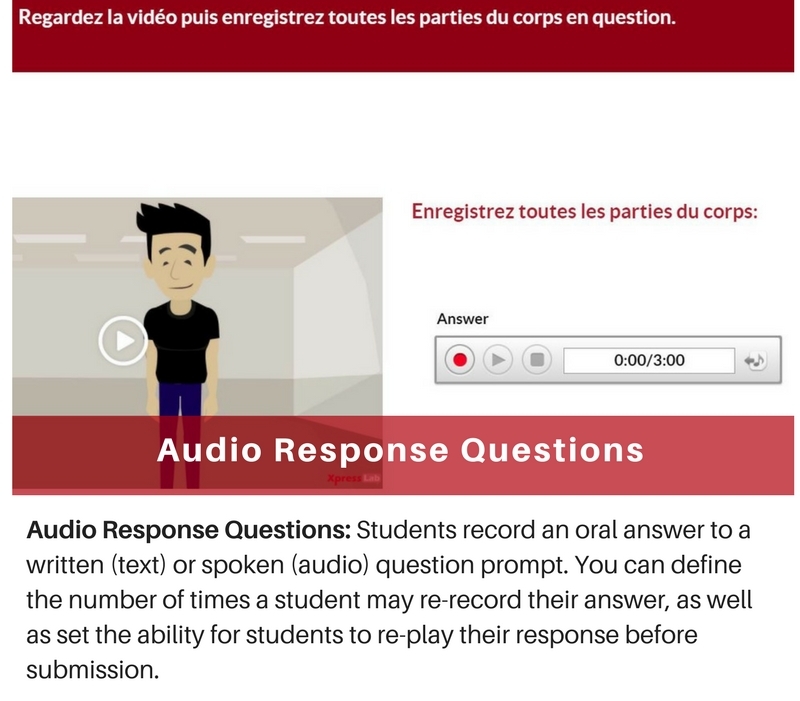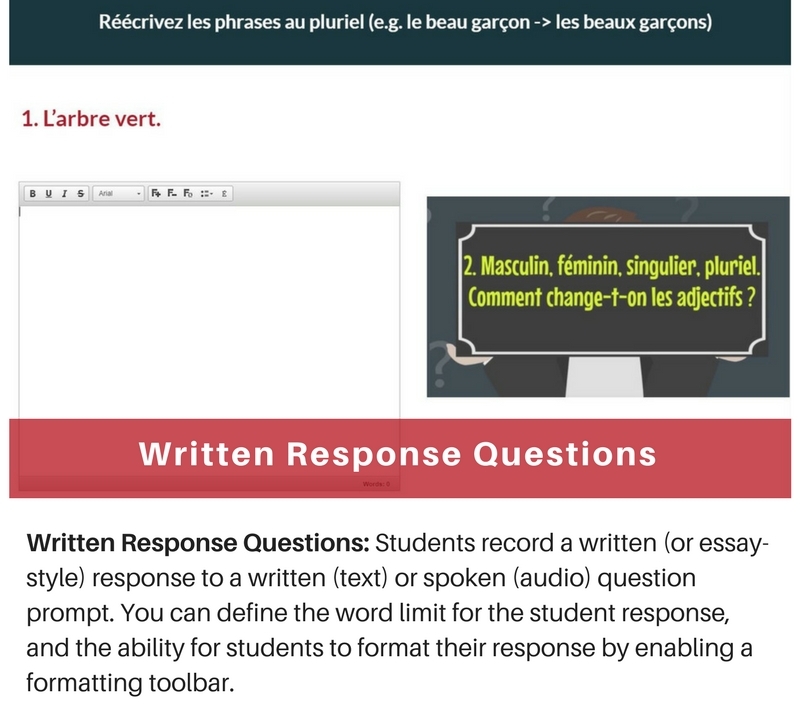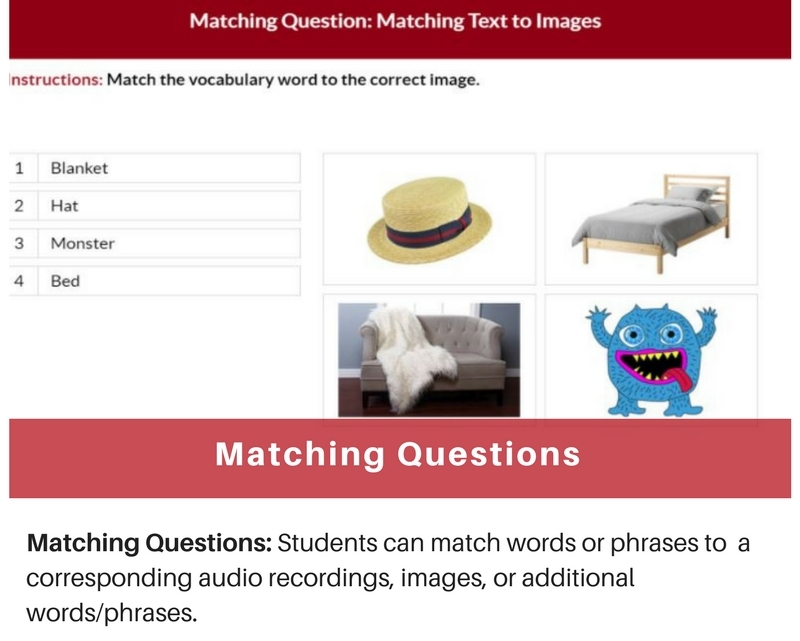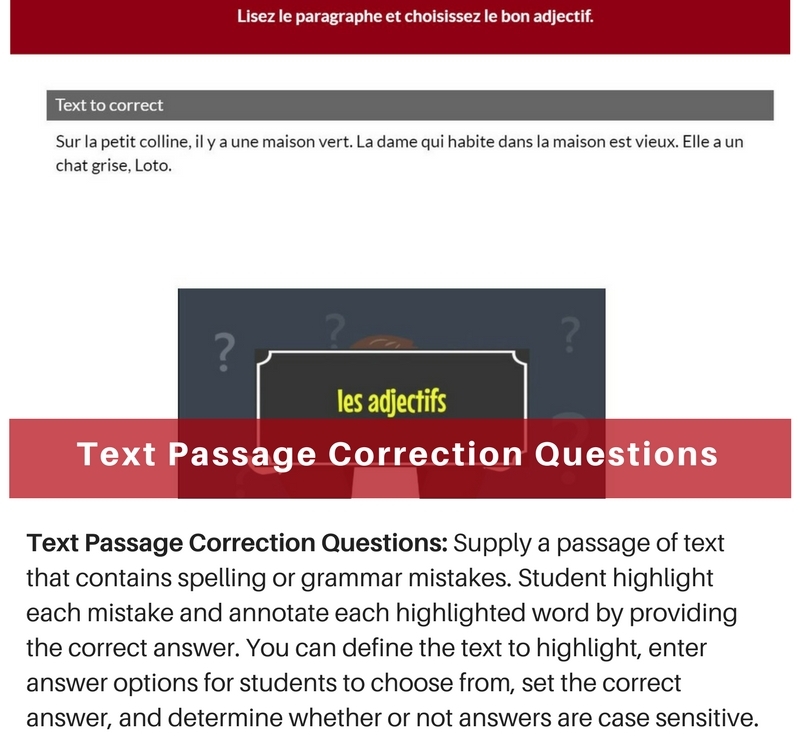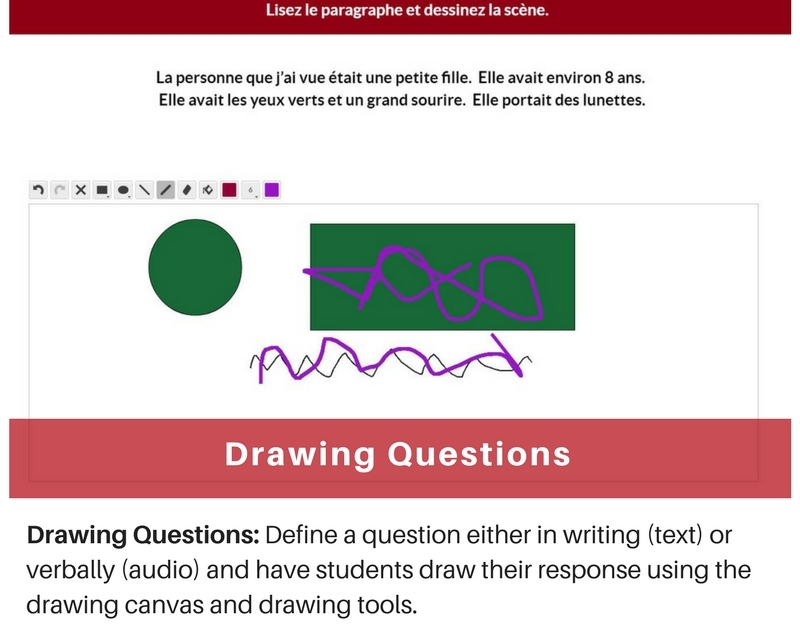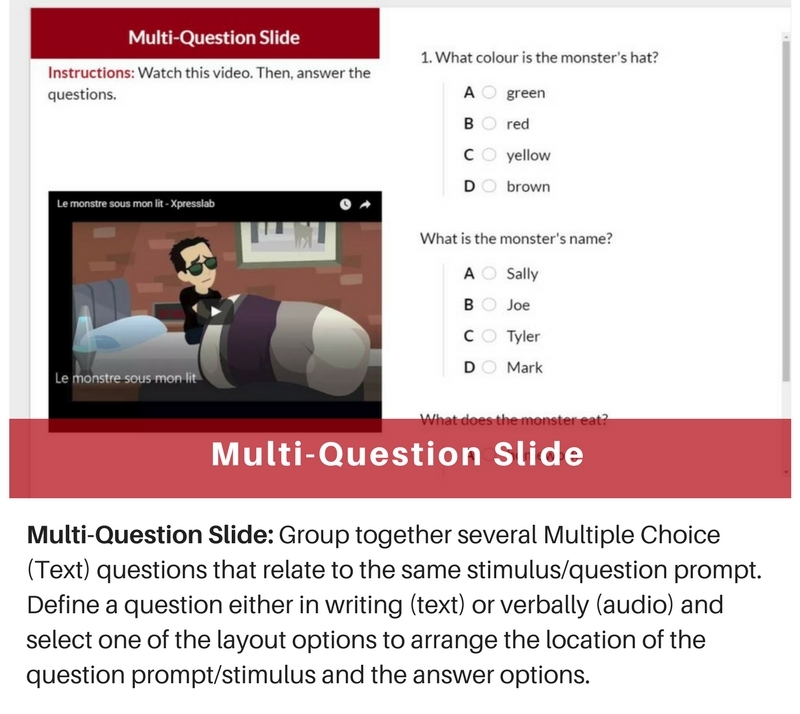 Ready to see just how easy it is to create interactive language learning activities in XpressLab? Sign up for a FREE, no obligations, 30-day trial! Visit: app.xpresslab.com/TrialSignup to get started.
---