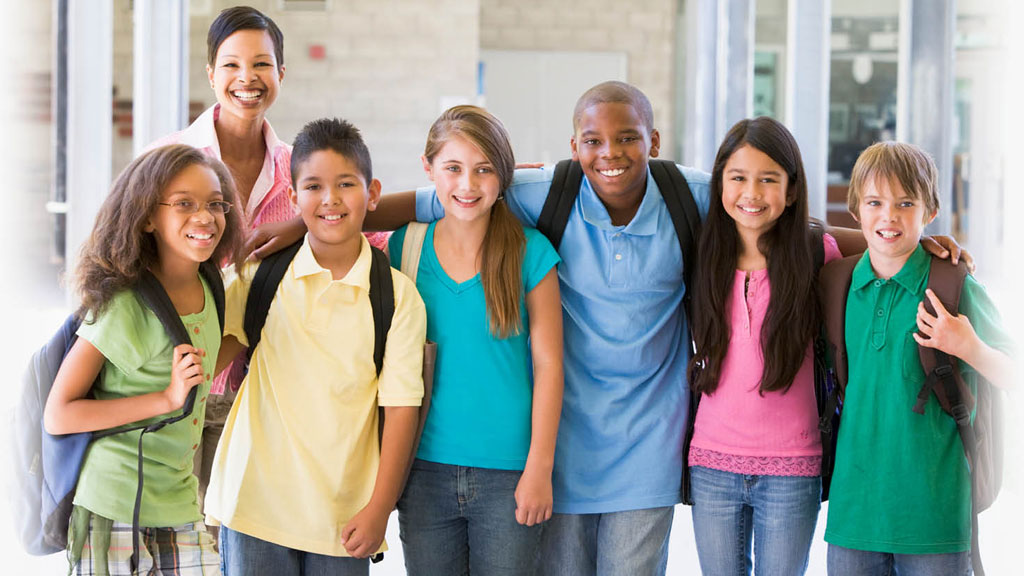 Most teachers and students in K-12 classrooms across Ontario are familiar with XpressLab's dedicated fluency development tools. More often than not, XpressLab can be found in second language classrooms, thanks to the platform's built-in oral modalities that support listening compression, speaking-fluency and pronunciation.
But did you know that XpressLab is just as powerful for non-language subjects? Let's face it – students love technology, and it's becoming harder and harder to deny the impact of our tech-savvy youth on our traditional approach to education and learning.
Digital course authoring systems, like XpressLab, provide tools for creating interactive activities and tests that respond to the changing needs of students in today's digitally oriented world.
Here are 6 ways to use XpressLab to improve student success in your classrooms:
1. Improve Lesson Delivery & Content
XpressLab's Teacher Presentation activity is designed to help teachers create and share interactive lessons with their students. Using XpressLab's slide-based interface, creating and teaching an interactive, digitally enhanced lesson is as easy as using Microsoft's PowerPoint. Easy-to-use web-based tools allows teachers to include sound recordings, audio, video, images, and text, right into their lesson, presentation, activities, and assessments.
XpressLab's XpressLab's Teacher Presentation Activity offers the following benefits:
Narrated slide presentation
Built-in class discussion tools
Uses technology and interactive digital elements to teach a lesson, present a story, and introduce an assignment
Offers the ability to incorporate practice exercises, links to websites, and useful resource documents
---
2. Encourage Students to Apply Learning Through Practice
Using Self-Assessment Practice Exercises built right into the XpressLab platform, empowers students to take their learning outside the classroom. Incorporating interactive elements on a digital platform encourages students to spend more time studying, while also stimulating imaginations and encouraging students to apply concepts in a uniquely engaging format.
Using XpressLab's built-in Practice Exercises promote applied learning by:
Incorporating built-in interactive activities that are not submitted for marking
Allowing students to complete activities on their own time at school or at home
Making reviewing taught material more interesting, interactive, and informative
Building student confidence by comparing their answers with built-in examples added by their teacher
Offering the ability to convert practice exercises into a marked test
---
3. Offer One-On-One Student-Teacher Mentoring
One-on-one mentoring is helpful for a number of students that require more direct attention from their teachers. Often times, struggling students are too embarrassed to ask questions in front of their peers, and it can be difficult to arrange time to sit down face-to-face outside of classroom hours. With XpressLab's Student Journal Activity, it's easy to encourage safe and effective private discussions between a student and teacher. Within the Student Journal Activity is the private Discussions log, which saves all of the student's oral recordings. These recordings are shared between the student and teacher only, and are not made public to the whole class.
Using the Private Discussion Tool in XpressLab's Student Journal Activities provides the following benefits:
A secure environment that offers teacher mentoring
A saved log of oral recordings
The ability for teachers to easily access private student questions, comments, and concerns
A digital record of student improvement over time
---
4. Encourage Peer-to-Peer Participation
Creating a safe classroom environment in which all students work together to achieve success is important. Peer-to-peer support encourages students to problem solve amongst themselves, promoting team work and leadership skills that are paramount in today's competitive global economy. Similar to the Student Journal Activity, XpressLab also includes Class Discussion Activity, in which a forum of oral recordings are posted by students and shared with the whole class, rather than privately between the teacher and student.
With the Class Discussion Activity, XpressLab users gain the following key benefits:
A secure discussion forum for all students enrolled in the class
An interactive environment that encourages students to participate using interactive elements
The ability to include global instructions for all students
The ability to moderate discussions and hide or delete posts
---
5. Enourage Students to be Creative & to Think Outside the Box
Adding interactive, digital assignments is a great way to get students to think about their course material in a deeper and more applications-based way. Using XpressLab's Student Presentation Activity invites students to apply their learning by using sound, images, video, shapes, and text to expand upon their ideas and understanding of course material. The Student Presentation Activity uses web-based tools found in XpressLab's sleek Student interfaces to help students respond to questions, create reports or presentations, and deliver their final submission to their class.
XpressLab's Student Presentation Activity is great for:
Encouraging students to apply their learning by using voice recordings, text, pictures, shapes, and video.
Making it easy for students to incorporate interactive elements to their assignments, presentations, reports, etc.
Allowing students to post oral comments to one another using the discussion forum found in all student presentations, encouraging participation among classmates and creating a supportive environment
---
6. Make Tests Interactive
XpressLab's powerful assessment platform offers a wide range of tools for creating, delivering, and marking digital and interactive tests. Teachers are able to build formative and/or summative tests using built-in question types and templates found in XpressLab to engage students on an entirely different level. Interactive tests are also highly effective in monitoring real-time results, allowing teachers to respond to student needs right away, ensuring improved success on the next assignment.
XpressLab's Assessment Platform and Test Activities allow teachers to:
Create tests with oral recordings, audio playback, videos, images and text
Create untimed and timed oral response test questions
Create oral and text-based multiple choice questions
Include interactive true/false questions, fill in the blank questions, and text passage correction questions – all with interactive elements and oral modalities
Easily vary question types for a comprehensive assessment
Pre-set values for each question
Digitally mark activities, create reports, and monitor student success in real-time
Utilize the Auto Marking tool to decrease workload and increase turn-around time for assessment results
Record oral feedback from students
---
Using web-based tools an a fully integrated course authoring and assessment platform, like XpressLab, offers teachers a wide variety of tools and techniques that help to support all students. By incorporating audio recordings and playback, video clips, shapes, images, and text, students are able to utilize their strongest learning modalities. In this way, teachers are empowering their students, encouraging deeper connections with core concepts and learning objectives, boost student confidence, and creating an inclusive community of learners.
To learn more about the XpressLab course authoring and assessment platform, including the many different ways to encourage student success in any subject area, contact us today! Email us at hello@xpresslab.com and we'll provide you with detailed information on how XpressLab can meet the unique needs of your classroom.
Be sure to connect with us on Facebook, Twitter, and LinkedIn to keep the conversation going!
---